Did you know that Maryland's Eastern Shore made this year's National Geographic "Best of the World" list? The region's history, wildlife, and natural beauty earned it a spot as one of the 25 must-see destinations of 2022.
A short drive from D.C., Baltimore, Philadelphia, and Wilmington - and only three plus hours from New York City - the Eastern Shore is an accessible and welcoming family getaway. The serene landscape is enhanced by historic small towns, a rich cultural scene, and critically acclaimed restaurants.
Where to stay
Maryland's Eastern Shore can be traveled with ease via U.S. Route 50 - but stay in one of Talbot County's lively historic towns, Easton or St. Michaels, for a central location, well-rounded experience, and more than 600 miles of tidal shoreline (the most of any county in the United States). Top stays include the historic and convenient Tidewater Inn in downtown Easton; the Inn at Perry Cabin (walking distance to downtown St. Michaels and a short drive to historic Easton); or St. Michaels' newest boutique hotel: The Wildset. You also can select from an extensive list of cottages, home rentals, and bed and breakfasts.
What to Do
With easy access to biking, crabbing, fishing, boating, kayaking, paddle-boarding, swimming and more, we're certain you'll discover fun and memorable activities for the whole family.
Bike rentals are readily available and bike lanes wide and well-marked. You may want to conquer the Oxford/St Michaels 29.6-mile bike trail, sometimes referred to as the loop, which includes crossing the scenic Tred Avon on the historic Oxford-Bellevue Ferry. Pickering Creek Audubon Center in Easton has four miles of walking trails, bird viewing, herb gardens and water access to launch your own rented canoe. Sporting clays are a local pastime and, for some, a competitive sport - experience the thrill with a group lesson at The Point at Pintail in Queenstown and you may head home with a lifelong hobby. For another action-packed adventure, book a fishing charter out of St. Michaels with Harrison's Sportfishing Center or Screaming Eagle Charters of Tilghman Island.
The Easton Farmers Market features locally grown fruits and vegetables, plants and fresh cut flowers, wines & spirits from area distillers, paintings, jewelry and more. It's open every Saturday from 8 a.m. to 1 pm, with live music beginning at 10:30a.m.
Where to Dine
Jumpstart your day at Weather Gage with La Colombe coffee, Mariage Frères Parisian teas, and daily house-made baked goods. Bumble Bee Juice & Broth, right next door, offers fresh smoothies, juices, and bone broths. Breakfast in Easton, located in the backside of a downtown historic home, is a quaint spot for a casual, family-friendly early morning bite.
For a light and refreshing summer lunch, head to Sunflowers & Greens on Federal Street where you can craft your own salad from a variety of seasonal, and often locally grown ingredients. Roma Alla Pala serves authentic Roman-style pizza, available by the slice or whole pie, house-made meatballs, and a generous selection of grab-and-go Italian sodas, wine, and mixed drinks. (A great dinner option as well, Roma features live music most Friday evenings and, starting at 5pm on weekends, an Italian Ice cart!) Complete the afternoon with a decadent treat from Bonheur - French for happiness and true to its name, the fanciful shop serves house-made ice creams and nostalgic summer pies with a modern twist: think Strawberry Balsamic and Raspberry Rhubarb.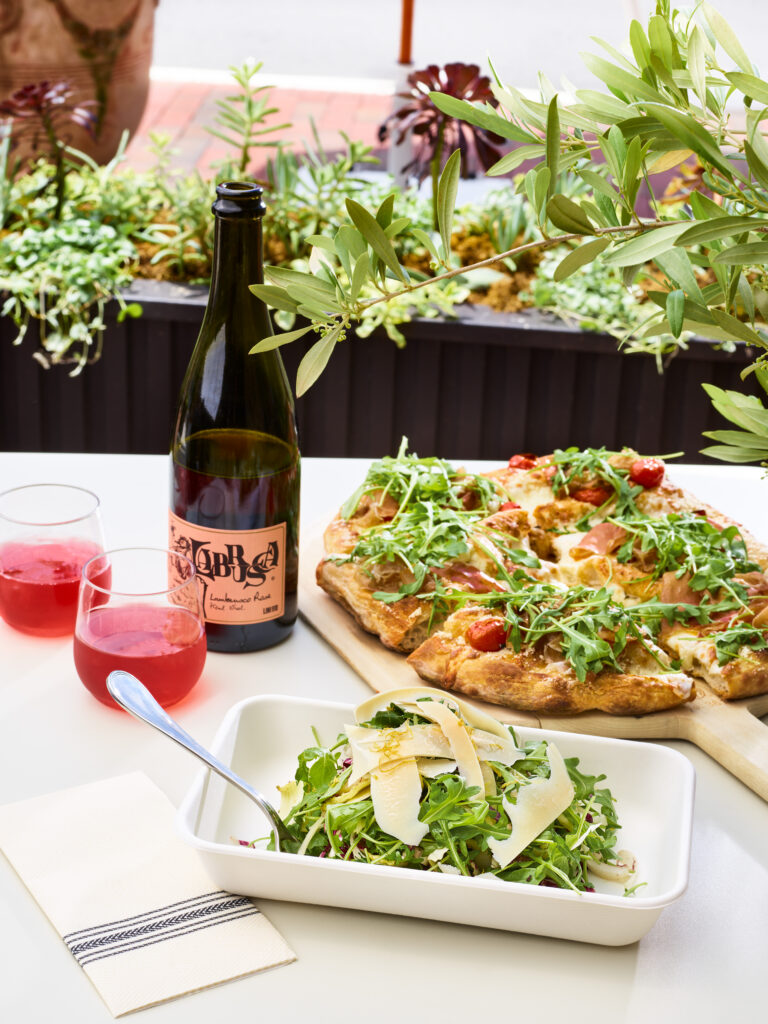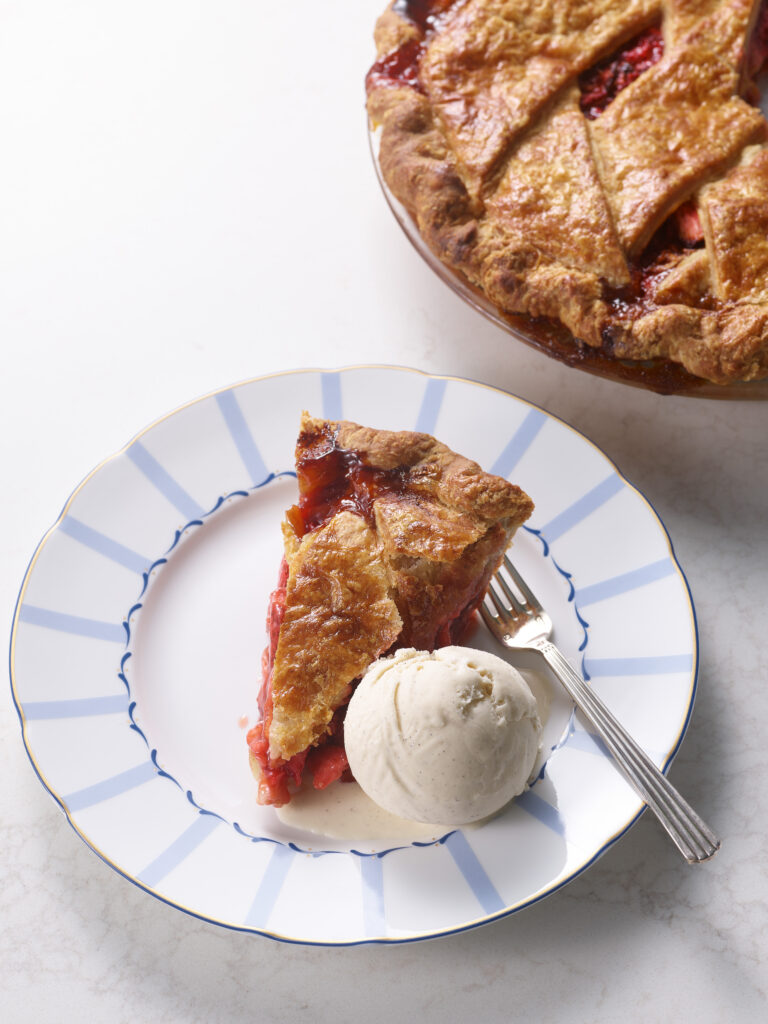 For dinner: A relaxed yet sophisticated pasta and wine bar with indoor and outdoor seating, The Wardroom serves house-made pasta, artisanal cheese and charcuterie plates, and classic antipasto dishes. To complete the experience, guests can self-pour 24 wines by-the-glass from the shop's Enomatic wine-dispensing machines. For date night, the ambiance of Bas Rouge is unmatched; reserve a table in advance in the intimate dining room of this elegant, contemporary European fine-dining restaurant. Add the sommelier wine pairings to the prix-fixe dinner menu for a truly delightful, sensory experience. The Stewart, a single-malt Scotch and vintage Champagne bar, provides another one-of-a-kind dining experience, with a menu of decadent small plates. Guests are invited to "snack" on a perfectly prepared, crustless, grilled cheese with short rib and horseradish - or the classic Stewart Egg, cooked to perfection and topped with Kaluga caviar, smoked salmon, and chive.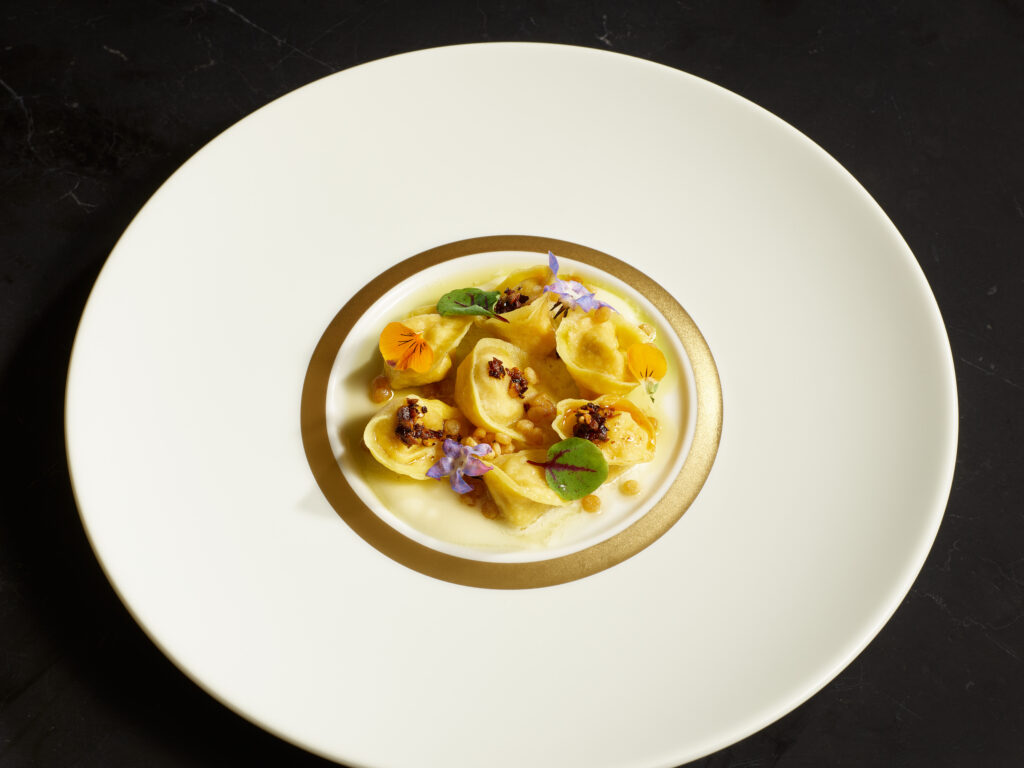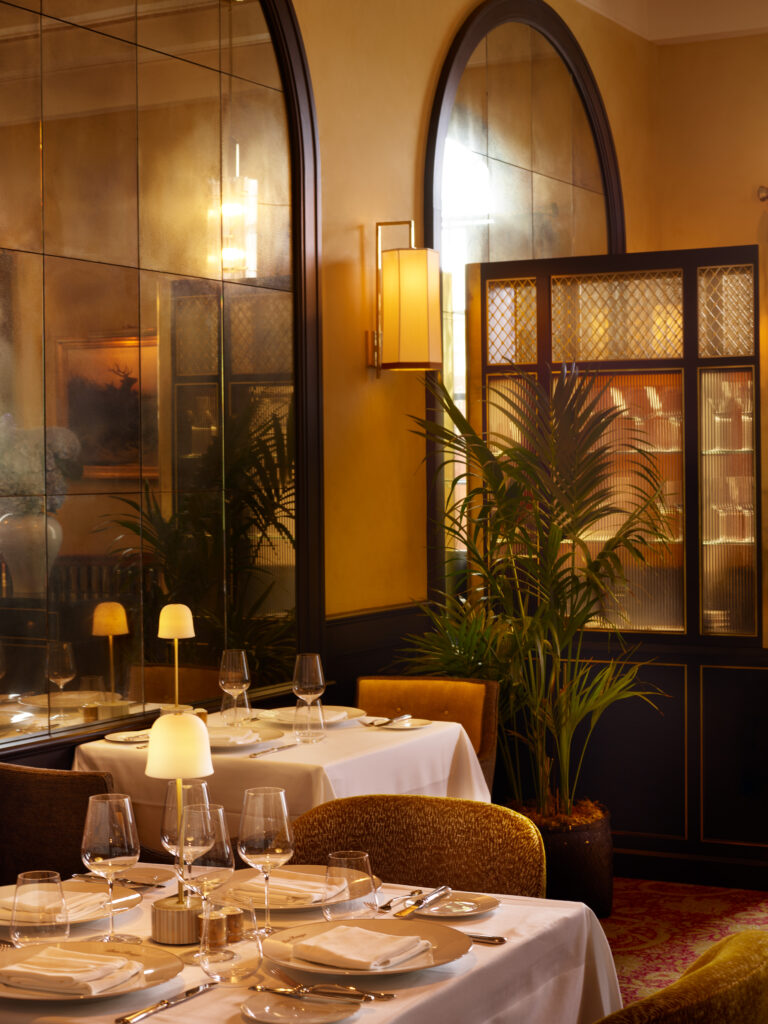 Of course, visiting Maryland without a taste of blue crab is like a lobster-less trip to Maine. For the true Eastern Shore experience, and if your stay allows, pick up pre-steamed crabs, corn, and accoutrements from Gay's Seafood or The Crab Shack and enjoy them al fresco. Or, relax and let The Crab Claw handle the mess; a local institution situated on the scenic St. Michaels harbor, this makes for a perfect stop after a visit to the neighboring St. Michaels Maritime Museum.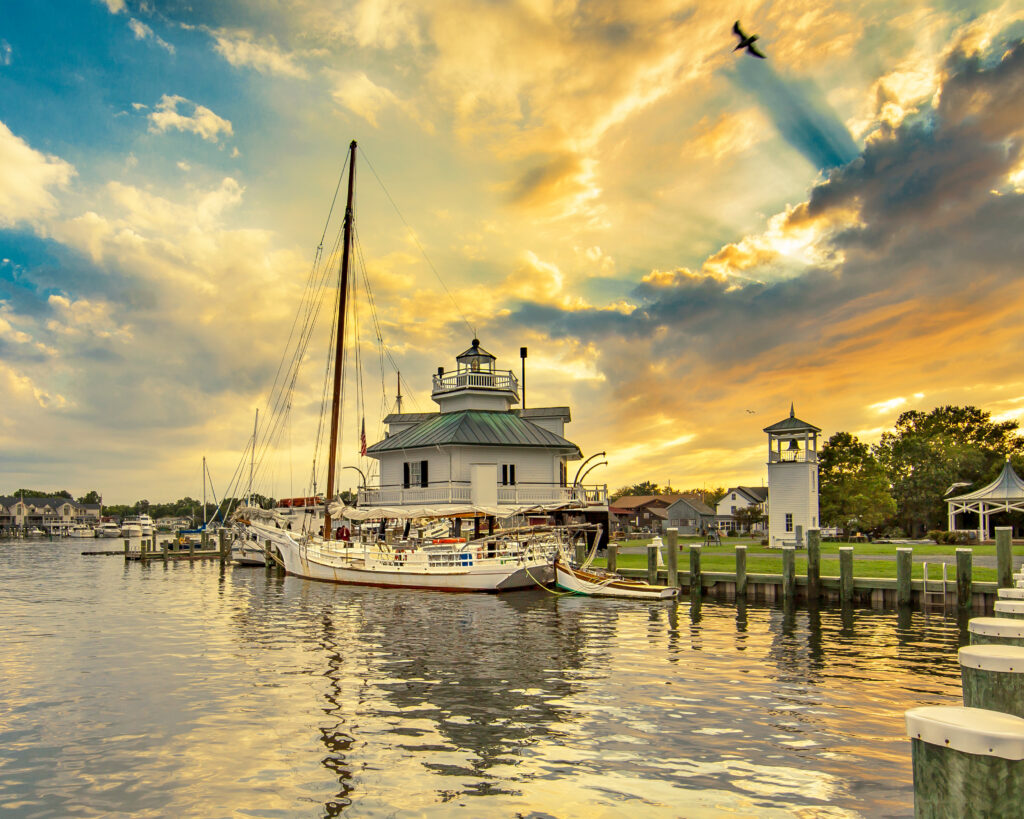 Special Summer Events
The Eastern Shore is home to a variety of outstanding cultural events for all ages and interests. Release your inner artist during Easton's Plein Air Art Festival—the largest and most prestigious festival of its kind in the country (July 17-27). On August 5th, and every first Friday of the month, enjoy live music and refreshments as you explore Easton while local shops stay open late for Easton's Night Out (5pm-8pm). Get your fill of Maryland Blue Crabs at Bushels & Brews on August 13th at the Hummingbird Inn (For reservations, call 410-822-0605.) Enjoy an exciting line-up of some of the country's best jazz musicians at the tenth annual Monty Alexander Jazz Festival, August 30th - September 1st at the state-of-the-art Ebenezer Theater. A historic Talbot County landmark that was restored and renovated in 2021, The Ebenezer is home to Chesapeake Music and The Montero Project, who will be bringing renowned classical music acts to the Eastern Shore starting this fall, including GRAMMY-winning violinist Joshua Bell and Gramophone's "Young Artist of the Year," pianist Yuja Wang. (Visit monteroprager.com to get a jump start on your fall plans!)
History and Culture
The Eastern Shore is often overlooked for its rich cultural history. At the Harriet Tubman Underground Railroad Visitor Center in Cambridge, various exhibits depict Tubman's arduous journey and the rescue of enslaved peoples via the Underground Railway. The Academy Art Museum houses more than 1,400 works of art and sponsors lectures, workshops, and art camps for kids. The Chesapeake Maritime Museum in St. Michaels features special exhibits throughout the year and sponsors programs that highlight the Chesapeake Bay's history, culture, and unique boat-building traditions. There's a working shipyard where you can see traditional vessels being restored. And don't miss a scenic tour aboard the 1920 Chesapeake buyboat Winnie Estelle.
Where to Shop
There is no lack of charming boutiques and galleries in downtown Easton or Saint Michaels. Start at Flying Cloud Booksellers on Dover Street, where kids are sure to find a summer read to spark their imagination in the extensive and carefully curated children's sections. Adult readers will revel in the thoughtful selection of history, arts and culture, classics, and bestsellers. Above the bookstore, with limited hours, you will find another hidden gem: Flying Cloud Fine Art Posters - boasting over 850 original vintage posters spanning a vast array of interests, from fashion, to food & beverage, travel, sports & automobiles, to war and propaganda.
Next, stroll down Goldsborough and N. Harrison Streets for a variety of boutique shops. In Trade Whims and Curlicue, you'll find unique local gifts for all ages. Refresh your summer wardrobe at The Mercantile, Lizzie Dee, and Sailor. And for a special memento of your getaway, pop into hidden gem, Benjamin, for a beautifully curated selection of fine crystal, porcelain and silver.
Before you head home, stop at The Wardroom for Sunday brunch and stock up on fine wines, breads, cheeses, and more, to continue your vacation at home.